Tyner Jeter Insurance Agency in Baton Rouge, Louisiana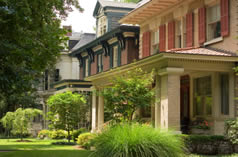 Tyner Jeter is an innovative and highly responsive regional insurance agency dedicated to trusted client relationships. We want to learn everything we can about our clients in order to serve them in a trusted advisor capacity.
At Tyner Jeter Insurance, you are not a number. No matter what type of insurance coverage you need, our consultants will spend the time with you to better understand and meet your specific needs.
As a member of Premiere Agency Network, we have increased marketing access and strength to serve our clients. You'll have access to a larger firm's breadth and depth of resources, without being lost in a sea of clients.
Our obligation doesn't end when the policy is in place. We know that change is a constant so we continually monitor the personal, surety and commercial insurance needs of our clients, adjusting their programs to serve them best.